I keep meaning to catch up on vacations with some landscape paintings, but I'm still stuck in my faces phase.
Javier Bardem is in the new
Pirates of the Caribbean
movie (which I haven't seen yet). The trailers for
Pirates
reminded me that he has a good face.
Remember him as the villain from the James Bond movie
Skyfall
?
dude, you're creeping me out a little
He also looked scary in No Country for Old Men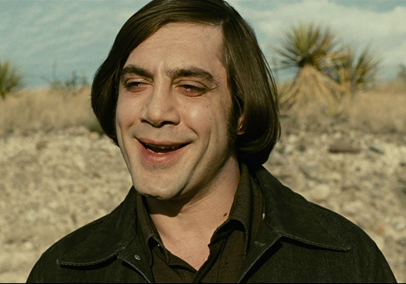 oh, now you're really creepy
But in real life, he's a pretty handsome guy. So I had to paint his face to try and understand it.
8" x 8" x 0.5" acrylic on canvas
His face confused me. It's an unusual shape. Plus his eyes and nostrils are not symmetrical. It could be better, but I'm done.
Instead of painting, I spent a few days drawing birds on the computer. Then I wrote a little code and developed an adorable Bingo game. If you like sitting on your porch staring at the birds, maybe you will enjoy it as much as Nate and I do.
I created it as a page on my blog just to make something quick that we could play. It turned out so cute, now I kind of want to turn it into an app somehow. Add more birds, maybe add some options. I definitely want to draw more bird icons.
Give it a try! Each time you load the page, it shuffles the birds in a different order. So you can sit on the porch with your friend, load the page on your phones, and have a legit bingo game.