Thanksgiving is this week! Oh my gosh, I cannot wait to pig out. I'm all about the side dishes. And the pie. And some wine and a nap.
the siren song of wine and a nap
This year we're not even making a turkey. I always eat a piece out of obligation, but don't even like it. We're going with a ham.
mmmmmm, ham.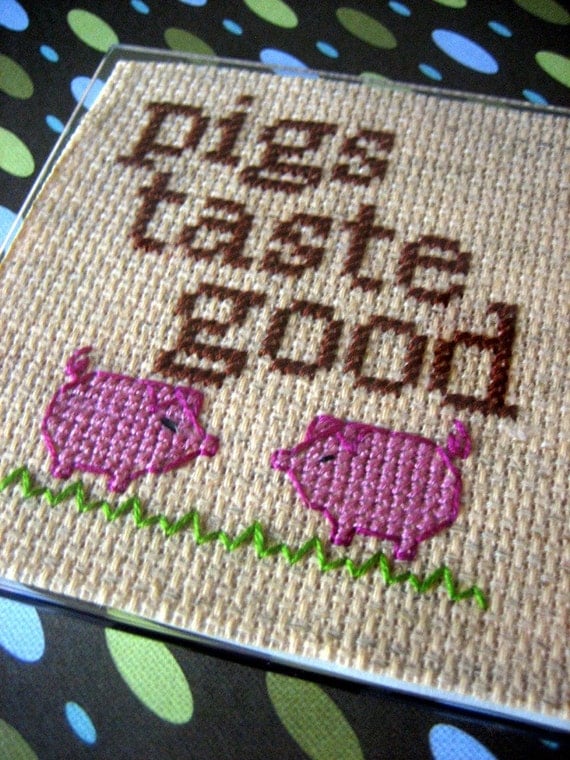 Another food I'm excited about?
Brandied cranberries.
Whenever I bring it somewhere, people ask for the recipe. I honestly don't remember where I originally got the recipe from. Somewhere on the internet. There are similar recipes all over. It's so easy:
4 Cups fresh cranberries (rinse off and pick out the bad ones)

2 Cups white sugar

1/3 Cup brandy
Pre-heat oven to 300 degrees. In a baking dish, mix the cranberries and sugar (yes, dry). Bake for 1 hour, stirring occasionally. (until the sugar is all liquefied)
Take out of the oven, splash the brandy over top (it will sizzle). Stir it in and serve warm. It's the bomb.
Since we're not eating turkey, I thought I would paint a turkey. (??) But then I remembered my
pelican painting
and thought better of it. Large birds might not be my forte. I made up another fall scene instead:
10"x8"x0.5" acrylic on canvas
Clouds, trees, leaves blowing about... the usual. Know what you love and stick to it, that's what I say.